The Ultimate NFT Degen Guide for Cardano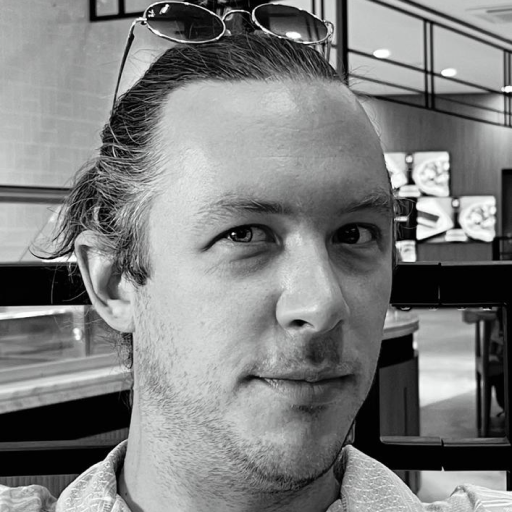 Whether you are already a neck deep in Cardano NFTs or are looking to get your digital paws on the apes, birds, clays, pixels, budz, art, photography, and all the other NFTs on Cardano, then you need to know the platforms and tools to help you find and procure those NFTs.
There are many tools in the Cardano ecosystem created to assist both NFT newbies and NFT degens in every step of their NFT journey—from finding drops, to avoiding scams, to researching sales data, to getting greater utility from their NFT bags. Here we're going to run through those tools, but first, what is an NFT degen?
---
What is an NFT Degen?
NFT degen is an affectionate term used by members of the NFT community to describe themselves and others who are heavily invested in NFTs. The degen meaning comes from the term "degenerate gambler" but is not meant to come with any of the negative connotations typically associated with the term.
---
Cardano NFT Drop Calendars
If you're looking for upcoming NFT drops on Cardano then calendars are your best resources. There are multiple NFT drop calendars created and maintained by members of the Cardano community that you can use to stay informed of upcoming NFT drops on Cardano.
Wen cNFT | DROPCNFT | CNFT World | CNFT Calendar | NextCNFT
---
NFT Alerts
If you're looking for a specific NFT or an NFT bargain in a specific collection, you're probably not the only one. In order to help you be the first there monitoring tools have been developed by multiple community members. These are typically browser extensions, that alert you when the conditions you set are met. These alert systems include.
CNFT Predator | NFTSeeker | Gordius Moab (coming soon!)
---
NFT Fraud and Scam Prevention
Cardano's experiment in decentralized governance, Project Catalyst, has funded a NFT fraud detection search engine that you can use to check if a NFT is an original or a copy made by a malicious entity trying to trick you out of your ADA. That fraud detection search engine is Argus NFT.
Meanwhile, another Project Catalyst funded project Smart Contract Audit Token, a.k.a SCATDAO, have created a DYOR Tool with a form to help you research an NFT project and analyze their potential to be a scam.
---
Cardano NFT Marketplaces
As expected, there are multiple, smart contract enabled Cardano NFT marketplaces to service all your NFT buying and selling needs. Some just allow users to list their NFTs and others to purchase them, others allow you to make offers on NFTs in a collection and when the user connects their wallet to the site they will see your offer.
There are many Cardano NFT marketplaces live on the mainnet. Jpg.store is the most popular one however the following marketplaces should not be discounted as a great place to be shopping for NFTs.
CNFT.IO | Artifct | Tokhun | Artano | Fibo | Paradiso | Genesis House | Cardahub | Lovada
Some of the more popular NFT collections, notably Spacebudz and DEADPXLZ, have their own marketplaces dedicated to their NFT collection on their website.
---
Atomic Swaps on Cardano
If someone doesn't want to transact through an NFT marketplace then how do you go about making a trustless transaction with that individual? The answer is by completing and atomic swap! Both participants add their tokens, in this case probably NFTs and ada, to a transaction and then lock it. They then review the locked contents of the transaction and, if they're happy with everything in that transaction, then they sign it and the swap happens. If they're not happy with the contents of the transaction (maybe the other party put a different NFT into the transaction) then they don't sign it and they get their locked assets back. Use the blockchain as your trustless, third-party escrow service in an atomic swap to secure your off-market transactions. Here are the two atomic swap platforms on Cardano:
---
Cardano NFT Explorers
If you're looking to dig into an NFT collection and discover its rarity ranking, total numbers in a collection, along with information about trading: floor prices, trading volume, total traded, etc; then the best place to go is a Cardano NFT explorer. These include:
opencnft | CNFT Jungle | CNFT Tools | CNFT Hub | Minter
Pool.pm deserves a mention here as it allows you view activity as it happens live on the Cardano blockchain and has a page that displays the live transfer of Cardano NFTs. Here you can put in a specific NFT's asset ID and view it and its traits. You can also put in an NFT collection's policy ID and view recent transactions with those NFTs in them.
---
Get More from Your Cardano NFT
If you really want to delve into the Cardano NFT community there are multiple dApps, DAOs, and communities built around specific NFT collections. Outside of that there are two project's worth mentioning for getting greater utility from your NFTs and more NFTs for yourself.
Cardano Lands: is a project that gives users rewards for staking NFTs and promotes cooperation between NFT projects.
Pool Perks: allows you to find out which pools gift NFTs to their delegators in some shape or form.
---
Borrowing Against Your NFTs
Is all your ADA value locked up in your mahoosive NFT portfolio? Well you can use some of those NFTs as collateral for loans where you set the conditions. There are two platform on Cardano where you can use your NFTs as collateral for loans:
You set the NFT you're putting up as collateral, how much you want to borrow, what percentage interest you will pay, and how long you want the loan to be for. If you don't pay back the amount, plus collateral, in the specified time then the smart contract immediately transfers the NFT to the wallet that funded the loan.
---
More, More, More!
This is what NFT fanatics will always be thinking, and builders are going to keep building more and more apps and dApps for them to enhance and improve the Cardano NFT experience. As these tools keep growing we'll continue adding them to Built on Cardano to provide you with the best list of NFT tools for Cardano users and NFT degens.
Continue Reading
More about NFT
Introducing: The Alonzo Graduation NFT Collection
More about NFT
Introducing: The Alonzo Graduation NFT Collection