The Results of Combing for Cardano DeFi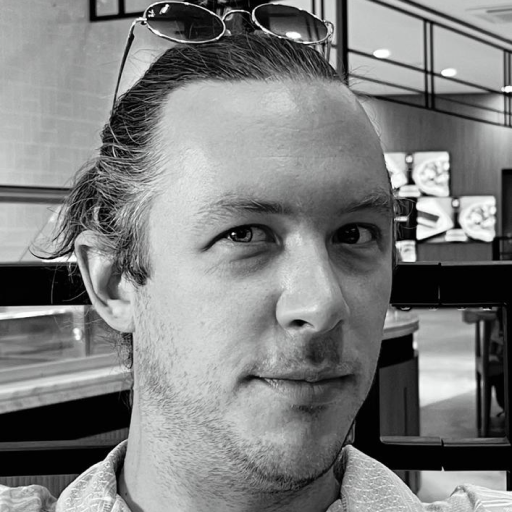 At the beginning of May 2022 we combed through the other resources out there looking for DeFi projects building on Cardano that weren't already listed on Built on Cardano. This was because we wanted to make sure that we had the truest snapshot possible of Cardano DeFi. You can check out all our listed DeFi projects here.
The list of projects we found was surprisingly long, surprising because we assumed we had the vast majority of DeFi projects on Cardano. Once we had our list we began thoroughly researching each item on the list, writing up our research, and posting it to. As we did so we actually found that we were rejecting more projects than we added. In the end we added 7 and rejected 22.
The numbers are not particularly important (although numbers are an easy and convenient way to display data), however, we do mention the numbers above to try and show the disparity in what we found. That is: we found 3x more Cardano DeFi projects that we were not willing to list than Cardano DeFi projects that we were willing to list.

For clarity, we've listed those non-listed projects here, along with the reasons why we chose not to list them.
Ziwwe
Why: Not on Cardano
A proposed global remittance network with an algorithmic stablecoin that is building on Bitgert. Currently at presale stage, went for Catalyst Funding and didn't succeed.
Stasis
Why: Not on Cardano
A centralized, Euro stablecoin, 100% backed by the euro currency. Built on Ethereum but says it will cross multiple chains (it is also on Algorad and Ethereum layer 2 solutions). It is an ERC20 token and the only Cardano mention found was a partnership with occam.fi to bring the coin to Cardano through a bridge.
Bidali
Why: Not on Cardano
A platform for purchasing digital gift cards for major brands that accepts multiple cryptos. The only way they accept ADA is as a Binance token, a BEP20, pegged to the price of ADA.
Acta Finance
Why: Not on Cardano
A swap platform, previously ADA Finance that changed its name as it became blockchain neutral. They say they had talks with IOHK in October and "with Cardano not able to deliver, or be ready, for the high-frequency usage" they got another DEV team in to develop so they could launch on Avalanche (side note, they also says Cardano "has a lot of haters"). Their website currently says that mLabs are their partner in developing their Cardano smart contracts but, according to mLabs, they worked with Acta in the past but Acta Finance decided not to pursue Cardano for now.
Blago
Why: Not on Cardano
A "metaspace" that seems to be its own chain (called a "decentralized network") for recording transactions and storing sensitive data; they have smart contracts for Binance in their Github but nothing representing anything concrete yet. They're taking donations and are not even supporting Cardano for donations. Also, their Twitter is highly inactive (4 tweets since inception in Dec 2021, last one was in mid-March) and they throw around a lot of keywords, including big company names, in their materials.
Bora Finance
Why: Potential scam
A proposed all-in-one DeFi solution who said V1 of their product would be launched in Q4 2021 but no sign of it yet. Actually there have been no development updates given at all, not even a roadmap refresh to explain this missed launch date or to move their expected IDO date from Q1 2022. They're serial retweeters of IOHK and Charle Hoskinson's tweets, but have nothing to say about their own development. They also say that CardStarter will be their IDO partners but this is yet to be mentioned on the CardStarter Medium.
CARDAO
Why: Seems dead (Potential scam)
A proposed stablecoin protocol backed by a pool of assets on Cardano. They stopped tweeting (posting 6 total tweets) and posting blogs (posting 5 total) back in January 2022. The contact/moderator also disappeared on their Discord, with no reason given, at the end of March 2022. There was never any information given on a team and there were never any links put in their "#Official Links" channel on their Discord server.
Emporium
Why: Not on Cardano (Seems dead too)
A lending protocol, DEX, NFT marketplace, and more across 4 blockchains, that is (was) building on Binance first with their whitepaper stating that they are then going to migrate tokens onto Cardano. However the tokenomics show that they're going to release tokens on each of the 4 chains they're building on, a little confusing here. There is no information of a team to speak of and an active Twitter account abruptly stops posting mid-January 2022. In their Discord in March they said that they're fixing bugs in their already created platform, but there are no existing updates or views that show this platform exists.
Ekival
Website Why: Doesn't exist
A money transfer application allowing you to send ADA and USD anywhere. Social links on the website are duds, the signup button doesn't work, the webpage contains some "Lorum ipsum" placeholder text, and parts of the website don't seem to be fully completed**. An idea with no team mentioned.
GPAY
Why: Potential Scam
A currency purportedly aiming to be an exchange of value that is accepted like any other currency. The available materials puts forth a bold vision of being accepted by businesses, institutions, and companies, as well as being used for importing and exporting products. The website explicitly states "Best option to invest" and this is accompanied by quite a bit of of moon-boy-talk (see YouTube Video Titles and Images for an example).
They list 4 Cardano wallets, with logos, on their website, 6 exchanges: 3 current (we couldn't find any liquidity for their token on Muesliswap and Sundaeswap and couldn't find them on the P2PB2B markets page) and 3 coming soon. All of this can be seen as a ploy to make them seem more official to the casual observer. There are buttons for the team's social accounts but all are (12 in total) dead ends, another item that seems to be "official looking" to the casual observer. There are also no last names available for the team members, making verifying them extremely difficult.
Rhodium Coin
Why: Unsure (Potential Scam?)
A limited supply, store of value token named after Rhodium one of the rarest elements in the earth's crust (but it's not backed by rhodium at all, never even says so, just using its name). There are no statements as to how it will become a store of value on the website nor the very short, non-descriptive whitepaper. They propose integrating an NFT store into the website and that it is seeking listing on a CEX. There is no team mentioned at all, the ICO is over, and the stake pool is live but yet to mint a block. It could be just getting started or it could be a rug pull waiting to happen.
Shootpad
Website Why: Potential Scam
The first words you see on the website are "Infinite Wealth Generation Platform" for holders of the platform's token. Followed by a "Private Sale" button. The site briefly mentions the metaverse and being multi-chain, but the kicker is that all you have to do to earn tokens from the companies holding IDOs on this platform is to own $SHOOT tokens, no investment in the launching project needed (just an investment in $SHOOT tokens). No team listed, or even mentioned for that matter. the "Docs" section of their website takes you to their tokenomics data, with a graph and graphic that seems eerily similar to some found on the CardStarter page.
TrustPad
Why: Not on Cardano
A multi-chain launchpad that is on Binance Smart Chain. It works on BSC, Solana and Terra. Only link to Cardano seems to be that Ledgity launched through this Launchpad.
GenTwo
Website Why: Not on Cardano
Create Swiss securities (calling them the next generation of financial products) out of any asset you want. Not even sure how this ended up on someone's Cardano DeFi list. No mention of Cardano (or any blockchain for that matter) in how they function.
SureHive
Why: Seems dead
A planned suite of DeFi solutions for Cardano that seemed good at a first glance but threw up too many warning flags. They are building a large knowledge base on their Medium, however, by using their own DeFi DYOR standards I would be careful about them. There are no Developers listed on their website, only a Founder, two Researchers, five Advisors, and a technology partner, Eccenscia (which is another project by the Founder and seems quite dead). They talk about wallet development but it's not in their roadmap and their Discord is full of people saying hi in all the channels but with no responses given.
A product is meant to Launch to mainnet this quarter but there have been no technical updates since February 18th 2022 and we couldn't find a whitepaper, which was said to have been published at the same time as the litepaper, which does exist, in Q3 2021. Both were also meant to have been updated in Q4 of 2021, but the litepaper linked on the site is from Q3 2021.
Venus
Why: Not on Cardano
Decentralized lending, borrowing, and synthetics platform built on Binance. Seems to allow for the locking of ADA to create vADA, a synthetic version of ADA (however this may just be a token tied to the price of ADA).
Thothus
Why: Potential scam (maybe already gone)
A proposed DEX aiming at gaming and metaverse tokens (Big buzzwords here) with 4000 followers on Twitter and only following one person, Elon Musk. Only 7 Tweets posts and we tweeted them on May 6th asking for the links for their CEO and CTO Linkedins (which were dead links on the website) and got no response. On the topic of their website, it is currently returning a "certificate date invalid" error which leaves us to think that they've already pulled the rug. To note another interesting point, the VC firm mentioned in their seed round blog post seems quite illegitimate; a one page website with all the links leading to the page you were already on, and a statement of "34 Projects backed" but no display of who those projects are.
Metaps
Why: Seems dead
They partnered with Emurgo back in 2018 to create pre-loaded ADA cards usable "at over 30,000 offline merchants" in South Korea. The links for the website related to the card are all dead, leaving one to believe that the project is no longer alive.
KirkStone
Why: Unsure
A rental real estate project aiming to give benefits to renters, especially students, with a goal to eventually help others get onto the property ladder and to solve the problem of homelessness through a charity (that they're creating) that promotes and uses the "House First" solution. They will create a closed system with their token that is designed to create token demand by giving it a regular use case. Cardano is listed as their "Official Blockchain Partner" but the Cardano blockchain is a public ledger, not anyone's partner in business.
Only the first names of the team are available, although they (through the company's UK registration) can be found on the internet. After extensive searching nothing can be confirmed about their skill sets related to accomplishing the goals of this project and there are no developers mentioned on their team. They are conducting a token sale to get their project off the ground, but until they do this is currently an idea waiting to be fueled with funds so it can employ people to build it.
IBILECOIN
Why: Unsure
Trying to recreate Bitcoin on Cardano by issuing a 21 million token supply some of which is distributed to contributors to select stake pools as rewards, via DripDropz whilst 15 million tokens are called the "Circulating Supply" also deemed as "Allocation Team" in their whitepaper (where it is doubled up as both, unless they have another 15 million tokens up their proverbial skirts), either way we're not sure what either of these terms mean.
Alongside being an "indigenous coin" it is also a "decentralized financial payment network that rebuilds the traditional payment stack on the blockchain". They seem to want to build a decentralized community to then build movement, action, and to seemingly spur development around this coin; all through people buying or claiming it and choosing to participate in its ecosystem.
GOADA
Why: Unsure
A DEX, currently live on the testnet, that was created by two Cardano community members (although their first names are given the only links relating to them are emails to the website of the DEX ie. email@goada.net, so we cannot confirm who they are or their credentials for creating a DEX). Their stake pool, GOADA, was live for 12 epochs, 264 - 276, but failed to gain traction. After restarting it again at epoch 312 they've come back with a DEX too. When testing the DEX we couldn't connect Eternl wallet and could only add liquidity with Nami wallet, but were not able to make any trades.
SpinADA
Why: Unsure
SpinADA have been around for a while but their whitepaper is not linked on their website. Back in March we asked for it twice in their Telegram yet the link still hasn't been fixed. Many others have asked for it too but it has not been fixed. There is no way to look at or verify the team that is supposedly building it and not a single blog post has been put on their Medium and developments are not forthcoming at all, there has been action on getting a logo competition going. On the note of the logo, their logo is exactly the same as the blockery.io logo.
---
Wrapping Up
This shows some of what can go on behind the scenes to make an independently researched and verified project database like Built on Cardano happen. We would love to have included these guys and have said "Cardano has almost 100 DeFi projects!!" but, in reality, this isn't true.
Cardano is built on the ethos of quality over anything else and we aimed to do that here, as we do every day, as we researched what to add to our listings of DeFi projects. If you have a project that is building on Cardano, DeFi or not, then you can add it to our database here!
Continue Reading
Something new
The Future of Scaling on Cardano
More about DeFi
Concurrency and Cardano: A Problem, a Challenge, or Nothing to Worry About?