Introducing: The Alonzo Graduation NFT Collection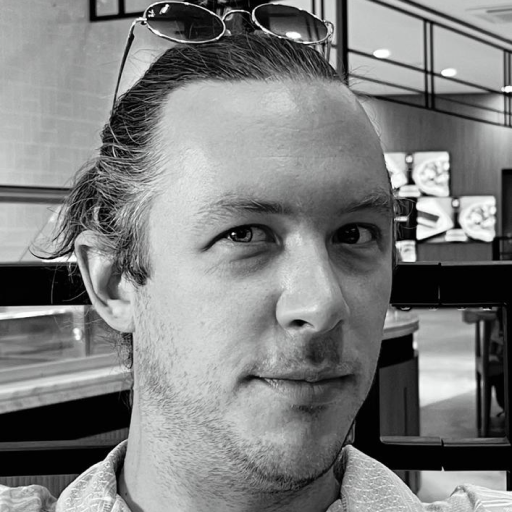 Built on Cardano was conceived in May 2021 with the initial and ambitious goal of aggregating and explaining the project's building on Cardano. Since that time the Cardano ecosystem has hit many milestones and seen a tremendous amount of growth, in both users and those building on Cardano.
Most significantly, in the time between now and then, Cardano has passed through the Alonzo hardfork, which transitioned us from the Shelly Era of decentralization and into the Goguen Era of smart contracts. The Alonzo Graduation NFT Collection that we present to you here is our timestamped testament to this significant period in the evolution of Cardano.
What is The Alonzo Graduation Collection?
Alonzo Graduation consists of 23 NFTs. 1 NFT was minted for each epoch through the time period before and after the Alonzo hardfork. Alonzo Graduation began with Epoch 286, in August 2021, and finished with epoch 308, in December 2021. The policy locked on December 12th. The Alonzo hardfork happened at the turn of epoch 290, our 5th NFT, and this NFT series showcases the growth of the Cardano ecosystem during this pivotal period where the Cardano blockchain gained a huge increase in functionality.
Each NFT is a map feature all the project's we, and the community, had catalogued in the Cardano ecosystem up until that point.. These ecosystem maps are full of well researched, original content about the project building on the Cardano blockchain. Each project that was listed on Built on Cardano, either by us or the community, is displayed here, organized by industry, and features a short description of 160 characters or less. In this time period the amount of projects we had researched and listed on Built on Cardano grew from just 74 to over 280! When displayed together they showcase our cataloguing of the ecosystem and how the Cardano ecosystem has evolved over the period surrounding this significant event in the history of Cardano.
Not only did our map of the ecosystem grow over time but many of the project descriptions found on it evolved as the projects themselves did. The names of some projects changed with rebranding, and some projects moved from one industry to another as they changed and we worked on the never ending process of refining how we catalogue the ecosystem. Industries came and went, grew and even split up during this time period as our understanding of how best to organize the Cardano ecosystem evolved. In short, this NFT collection is dynamic, just like the Cardano ecosystem itself.
Also, first appearing in Alonzo Graduation NFT 008, there is the ever elusive scam. Much like real world scams this scam can be found across almost all our industries throughout the Alonzo Graduation series.
Why Alonzo Graduation?
Most NFT collections are exclusively aesthetic. Yes some do have a functional purpose, often access to an exclusive holders only club or the ability to play a game, but, at the time of writing, the vast majority of NFTs on Cardano exist solely as the proof of ownership of a piece of digitally stored artwork. NFTs will transform the world in a myriad of ways as their unique qualities are applied to the realms of identity, supply chains, address resolution, games, and multiple others! If you want to classify the different categories of NFTs, as will inevitably happen as the usage of NFTs around the world grows, we could say that you'll soon have a category of information NFTs.
Information can be beautiful and art can be informative. In the Alonzo Graduation NFT collection we have endeavored to show this by producing both beautiful and informative NFTs, blurring the boundaries of what some would call art and others would call information. In light of the above paragraph we also want to say that we believe we have produced one of the -if not the- first collections of information NFTs on the Cardano blockchain.
The Alonzo Graduation NFT Collection was initially conceived as a funding mechanism for all that Built on Cardano provides. Built on Cardano is proudly independent and all the information contained on our beautifully designed platform is thoroughly researched and not funded by the projects that we write about. This was a conscious decision made very early on and it is written into our founding principles which are focused around organization, exploration, community, and information. We live in a world where if you don't pay to use a product or a platform then you, de facto, commit to being the product yourself. This means that you consent to having information about you and your usage stored and shared with whomever the platform sees fit. Our users are not the product, they are the consumer and we are their gateway, their map, and their guide through the disorganized, decentralized world of Cardano.
Because of the non-capitalist way in which we chose to approach the production of our content and the usage of our platform we found that the many funding avenues followed by traditional media and information companies were closed to us. As a result, and because mere passion alone does not put bread on the table, we had to get creative about how we try and fund ourselves whilst also sticking to our values. Alonzo Graduation is a timestamped, NFT collection that blends art with the information people want to read. Using our original content to produce these NFTs is the novel way we choose of raising funds to support our work and our efforts.
Our final why has been alluded to throughout this piece and it is based on one of the defining factors of NFTs, and blockchain technology in general. That is the timestamp. Through timestamps, and the immutable metadata attached to them, it can be proven when our NFTs were created and what period of the ecosystem they were representing.
More importantly the timestamping of this historic moment in Cardano provides us with a window into the past where we can look at what existed before it could prove its own existence on-chain. Not all the projects we have listed on our site will survive and bear fruit. Weeks, months, years, and decades from now people will be asking: who was there? Who existed "back then"? Who were the true pioneers and visionaries who shaped the future that we live in today? The Alonzo Graduation NFT collection provides the people of the future with a verifiable window into that past. With the Alonzo Graduation NFT collection you can own a verifiable snapshot of Cardano's history.
Wen and Where is Alonzo Graduation?
There are 23 unique pieces in the Alonzo Graduation NFT collection, each representing an epoch before or after the Alonzo hardfork event. We have decided that we are not going to offer all of these NFTs in one drop on a single NFT marketplace. Instead, we are going to offer them in a distributed fashion, posting each NFT individually, each on a different marketplace at a different time. So follow us on Twitter and join our Discord server to stay in the know of when the Alonzo graduation NFT will be dropping so you can support independent, free journalism and high quality, informative content whilst gaining ownership of a piece of Cardano's history!
Continue Reading
Something new
Two New and Questionable Cardano Projects: Part 2 Digirack