The 9 Crypto Red Flags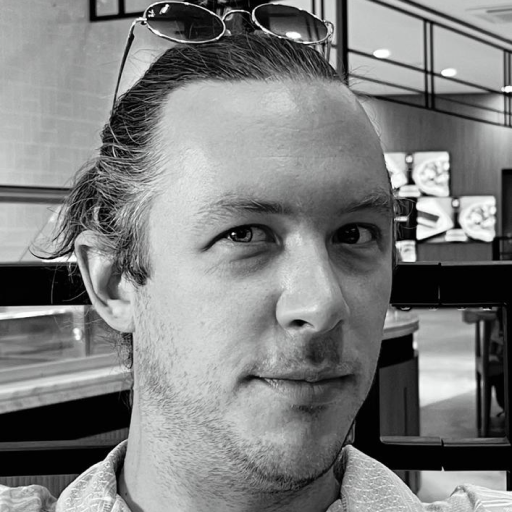 Crypto is the wild west and people are drawn to it, be it in a bull or bear market, because of the large gains they have seen or heard others achieve over short periods of time. But hidden amongst the legitimate projects vying to climb to the top of their particular industry are many similar looking projects whose eyes are only aimed at the back door, where they'll make a quick exit into obscurity with your hard earned money.
Whilst these scam projects may look incredibly similar to their legitimate counterparts there are, in fact, some telling signs that we can use to to spot a scammer in crypto. These are called crypto red flags and below we run through each of the red flags a crypto project can raise.
Each of these red flags can be caused by one of many reasons, listed below, and scam projects will, typically, tick multiple reasons in the list for a red flag. The more red flags a project raises, the more you should be wary of it.
Crypto Red Flags
---
Team
The Team Red Flag can be raised by:
Anonymous team
Pseudo-anonymous or seemingly fake social media accounts being the only "proof" of a team's existence or legitimacy
Team members' social media accounts that are much older than the size of their following or level of activity shows
The use of just a single image of individual team members across multiple social channels, websites, and even in announcements
---
Roadmap
The Roadmap Red Flag can be raised by:
Non-existent roadmap (where the project's future is based purely on the uptake of the token and the growth of the community)
Too promising a roadmap, offering grand achievements in a short amount of time
Too sparse a roadmap with not enough details or milestones
Not updating the roadmap when deadlines are hit or, more importantly, missed
---
Content and Documentation
The Content and Documentation Red Flag can be raised by:
Lack of a whitepaper or any in-depth documentation
Not showing that they have the knowledge of how to create the solution to the problem they have stated
Grammatical, spelling, and punctuation errors that are consistent with a lack of review and lack of care for the final product
Consistent use of buzzwords, including: investment related terminology, trending social or political topics, trending topics or utility in the crypto space, and "moon boy" talk
False claims of the level of uniqueness or pioneering nature of the project
Repeated mentioning of the level of success that will be achieved
Plagiarized content, be it their website layout, images or content, or the content of blog pieces, their white paper, or documentation
---
Social Media
The Social Media Red Flag can be raised by:
High channel following with a comparatively low level of interaction with their posts
Short time of existence but unreasonably high following
Social Media accounts that are much older than expected for the age of the established project
Lots of bot posts i.e. notably similar posts (typically pumping the community/price) in Telegram, on Twitter posts, or in Discord
---
Community
The Community Red Flag can be raised by:
Team members never being available for the community to talk to directly
Community Managers running Telegram and Discord channels, thereby acting as a 3rd party buffer for community questions directed at the team
Banning or blocking people who ask questions or raise legitimate concerns
Dismissing any concerns about the project as FUD rather than by providing answers and/or refuting these concerns
---
News & Media
The News Media Red Flag can be raised by:
Media sources quoted or listed on the website are sponsored posts or press releases
Articles and content about the project from media and news platforms are mainly focused on providing information about token sales or speculation on token price
The project using their presence on ecosystem lists - e.g. Essential Cardano, the Cardano Cube, Built on Cardano - to legitimize themselves
The only interviews with the team being text-based AMAs, especially if they're done with investment focused groups or profiles
Not linking the logos for news & media mentions to the content
---
Partners
The Partners Red Flag can be raised by:
Stated partnerships that can be proven to be false by contacting the partner in question
Mentioning or listing 'Cardano' as a "Partner"
Listing of multiple Cardano wallets as "Partners"
Investment, Capital, or Venture firm partners with no online presence or a shady online presence
The partners' logos on the website do not link out to said partner
---
Development
The Development Red Flag can be raised by:
Not having any confirmable developers on the team
Outsourced development of the protocol
Not having an MVP at the launch of their fund-raising token/NFT sale or ISPO
No development updates
Inconsistent and/or not evidenced development updates
Consistently missing deadlines
Release of a token staking program, and promoting it as a big thing
Releasing a bug ridden token staking program who's fixing then absorbs all the dev's time
---
Tokenomics
The Tokenomics Red Flag can be raised by:
Short or no vesting periods for the team and/or advisors and early investors
A large amount of tokens being allotted to the team (and if applicable advisors)
A large amount of tokens being allotted to early investors or private seed rounds at a highly discounted price
Scheduled token burning or other activity designed to pump or support the token price
First launching on chains other than Cardano
Incorrect math on tokenomics pages and in graphs displaying token distribution
---
How Many Red Flags is Too Many?
The contents of this page is not investment advice and even legitimate projects may raise a red flag or two. There is no magic number as to how many of these red flags constitute the likelihood of a project being malicious, but a good rule of thumb is that the more red flags a project raises the greater the likelihood that it is a scam.
This list of crypto red flags is designed to show you where potential scam projects will often be lacking, and to allow you to better inform yourself the next time you review a crypto project.
Continue Reading
Something new
The Results of Combing for Cardano DeFi
More about DYOR
Cue Club Continued